6 tags
1 tag
"Whoever created the world went to a lot of trouble. It would be downright rude..."
– – Edward Readicker-Henderson
5 tags
L'avventura Italia
My travel website is slowly on it's way! Wifi is limited in my apartment & at Umbra, but I can't wait to share more about the medieval city of Perugia. She's beautiful. Enjoy a little bit of Italia & keep an eye out soon for more about l'avventura.  http://thesweetadventure.wordpress.com/
4 tags
Dear Dreamer,
4 tags
Thanks & Giving
I was reminded of how muchI have to be thankful for when I discovered I had left my laptop at the SFO airport right when I got home around 11 pm (my flight got delayed three times). After a string of serendipitous events, I got a call from the sweetest lady at the airport saying: "the weirdest thing happened, I just came over and saw a laptop on the desk…" My sister,...
7 tags
Love Story
A brass locket purchased in Paris holds a photo of my Nana and Pop-Pop when they were my age. I wish I could've known more about their love story, but from the way my Nana gazed at my grandpa, there was no questioning that their love triumphed time and trial.
4 tags
Two O'Clock Tuesday Interview Excerpt
Is there anything else you want to tell us about yourself and your career? "So I've noticed this kind of generational gap between people our parents' age and us. I think that we grew up with the idea that we have to do what makes us happy, you know, that it's possible to live a life and do what you love while making money. So I think there's this pervading sense of discontent in people our...
4 tags
Fall
Unfortunately, the Fall season doesn't really exist in Los Angeles, so I created my own. :) Waiting for the day that I can layer on scarves and sip on creamy hot cocoa by the fire with my family and friends.  P.S. Yesterday marked the 2 month mark until I land in Roma, Italia!
6 tags
Bottega Louie
Photos taken at Bottega Louie in downtown Los Angeles, CA. One of my favorites due to the simplistic decor, cool atmosphere, intricate desserts, and delicious food. I glanced around and everyone was instagram-ing their food because of how beautiful it's displayed and how chic you feel once you step inside the restaurant—it's really a unique experience. I recommend the...
4 tags
Ciao Italia
Photos taken at Ciao Italia in Whittier, CA. I get paid to try new restaurants, make new friends, photograph it all, & they call it a job.  I naturally ate my cannoli before my panini and almost gave our waitress a heart attack— it seemed so bizarre to her to eat dessert before my meal. This was the perfect start to my solid week, as I got news of my acceptance to study abroad this...
2 tags
7 tags
Snippets of San Francisco
Taken at the University of San Francisco and Haight-Ashbury (SF's Berkeley)  Amazing weekend spent in one of my favorite cities in the world celebrating my 21st birthday! So fortunate to be able to stay with my twin in such a beautiful, vivacious city.  P.S. I even met someone at a coffee shop who grew up in Perugia, Italy, the city where I'll be living next semester. Such a small...
6 tags
Beachin'
Taken at Seal Beach, CA I was walking to meet some friends when my admiration for the details of this vintage Volkswagen camper turned into a lively conversation with one of the most friendly, enthusiastic strangers I've ever met. I instantly felt passionate towards his love of traveling down the coast. He's livin' his dream and I love meeting people who actively seek their...
5 tags
Pretty simply beautiful
Taken while hiking near Whittier, CA
"Every time you are able to find humor in a difficult situation, you win."
5 tags
Ready, set, go
"The traveler was active; he went strenuously in search of people, of adventure, of experience. The tourist is passive; he expects interesting things to happen to him." -Daniel J. Boorstin  I scanned a vintage postcard I found this summer of the city I'll (hopefully) be living in for the study abroad review board, I keep the orignal for good luck. :) Playing the waiting game now;...
6 tags
Cupcake Challenge: Day 2
Taken at Sugar Expressions Bakery in Whittier, CA (From top to bottom: Snikerdoodle cupcake with vanilla cake with cinnamon & sugar buttercream, Tuxedo cupcake with chocolate cake with a thick buttercream frosting) A sad thing happened today: I ate not one, but TWO mediocre cupcakes. I feel bad just typing that, but when the cake isn't fresh and the frosting is crusty like it's...
6 tags
Cupcake Challenge: Day 1
Taken at Sweet Dreams Dessert Lounge in Whittier, CA (from top to bottom: cookie dough cupcake, oreo chunk cupcake, and their infamous black cherry cheesecake cupcake) The best part…they were free. My favorite was the cookie dough cupcake with a dollop of raw cookie dough on top of a creamy buttercream frosting, vanilla cake, with a gooey chocolate chip cookie baked inside. Unreal.  ...
4 tags
Celebrating culture
"You know you're Serbian when there's a bar in the church" -Tamara Skoric I love bragging that my roommate is Serbian because 1. it's so unique and 2. it's awesome. I felt a little adventurous sampling foods I couldn't even pronounce at Serbfest this past weekend with a few friends. I instantly felt welcomed by the Serbian generosity and excitement from...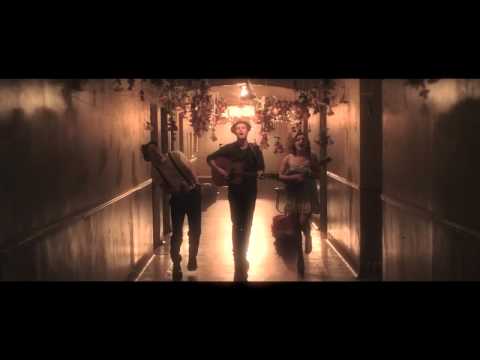 2 tags
City of black and white
Taken in downtown Los Angeles, CA. My momma is really something. :)
5 tags
Anticipation
As I'm packing up my room for my junior year of college, knowing that I'll only be there for a quick four months, it's exciting to get back to the rigor of college. Yes, I'm that weird girl who loves learning. I don't believe that learning ever stops— my classes end and projects get completed, but experience and knowledge teaches me more about life, others, and myself. That makes it all worth...
4 tags
Moving into SF right meow
Taken in my bedroom & in SF, CA.